Biodiesel and the Farmers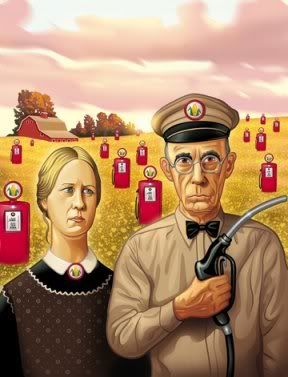 Pacific Biodiesel takes waste cooking oil and converts it to fuel that is used by diesel trucks, cars and electric generators.

They started doing this on Maui eight years ago and have since built plants on Oahu, in Japan; Virginia, Washinton State, and Oregon and have other communities interested.

The podcast I listened to said, "We started to work with this project 1994."


Theirs is a community-based model with the eventual goal being to use a locally grown fuel crop as the basic ingredient. They just won the UN sponsored Blue Sky Award for Sustainable Development at an international competition held in China, and are the 2004 SBA Small Business of the Year for Maui.

This is a 45 minute interview and you can hear it by clicking at this LINK